It's not even 'Yaad Man' Tuesday, however Drake's OVO label has made a special connection with Clarks for an original Wallabee collection.
This isn't the first time that OVO has collaborated with Clarks, in actuality, this is the third time !
In 2018, both brands collabed on a series of Wallabees; in black, tan, orange and baby blue. which immediately became a collector's item.
Then, the year before, OVO dropped their first Clarks collaboration, putting a Drake-approved design of the Original Desert Clarks.
This new Wallabee collection will be different from the previous one. The trio of collaborative shoes are offered in neon green, orange and black.
The shoes also sport the popular OVO Owl brand at the heel and bottom eyelet, with the original Clarks logo above the top eyelet.
While the design of the shoe itself hasn't changed, it's the exclusive OVO stamp that has gotten fans excited about the collection.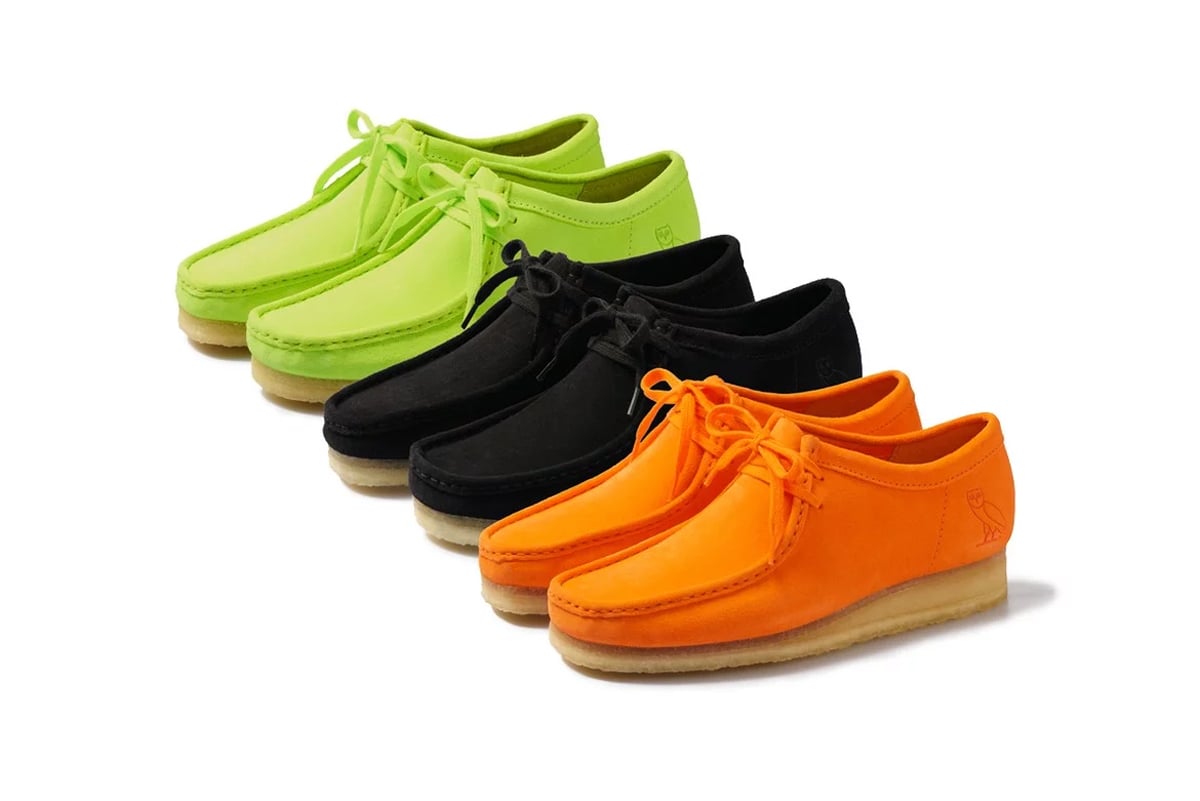 Jamaican fans, especially, have welcomed the collaboration and are now getting their pockets ready for the official release. Since 2010, when Vybz Kartel released his hit song Clarks, the shoe has had a special place in Dancehall culture, forming part of an unofficial dancehall uniform for many men and women on the island.
Since 2010, there has been hundreds of dancehall song mentions of Clarks, adding to its popularity in the genre. The brand has even been endorsed by the Prime Minister, Andrew Holness.